Modern business technology comes with a wealth of benefits, but also an equal amount of new things that can go wrong!
Inefficient networks, system downtime, security threats, and endless other IT-related issues can stretch your team thin and sap productivity, but it doesn't have to be that way! MCSI Managed Services is a one-stop shop meeting all your business IT needs. Our certified technicians will implement cutting-edge IT solutions to make your systems secure and optimized, then provide proactive maintenance and fast, 24/7 support to ensure they stay that way.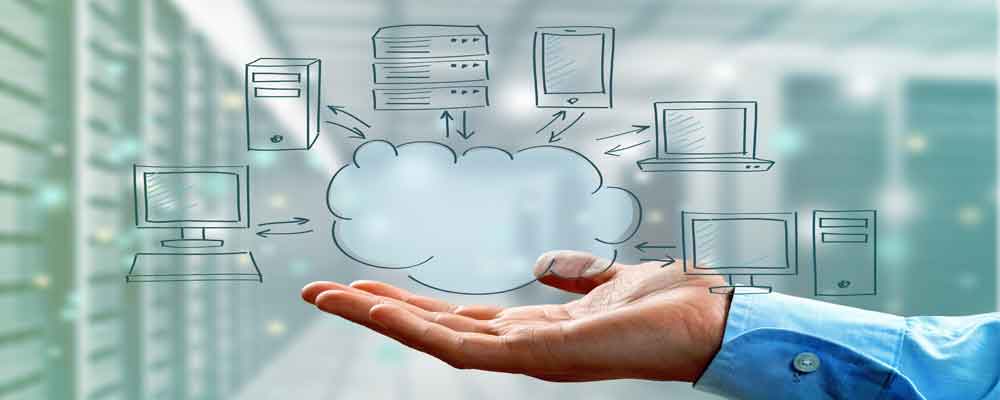 Emergency IT services and one-and-done fixes are no longer enough in today's tech-heavy business environment. Managed IT solutions are designed to be there around the clock to ensure companies are utilizing the best technology on the market, proactively monitoring threats, and evolving with industry trends.
Instead of picking and choosing which IT tasks you need completed, turn to a managed IT service company that offers full-service support for any and all of your IT needs! Put your focus on proactive, speedy solutions rather than emergency repairs.
Common reasons to outsource IT
Generally, there are three categories of companies that benefit from hiring managed IT providers:
Companies that are too small to hire an in-house person or team, yet have too many systems and tickets to manage on their own.
Organizations with an IT department overburdened with day-to-day tasks like end-user support, troubleshooting, and software upgrades are unable to focus on high-level, strategic initiatives or long-term objectives, so they turn to MSPs for help desk support.
Businesses with an IT department who are fully capable of handling the day-to-day tasks but require external expertise for more complex projects. These projects are usually designed to improve the company's overall IT strategy, like infrastructure upgrades, migrations, or Security Information and Event Management (SIEM) solutions.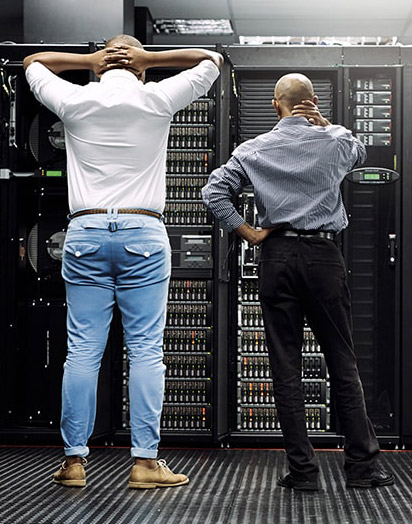 The growing need for managed services
Why are so many businesses hiring managed IT providers nowadays?
Every company needs quick access to IT professionals without budgeting to hire dozens of different technicians with different areas and levels of expertise. An MSP gives you the variety of skills you need to maintain your IT infrastructure at a flat rate that's less than the cost of maintaining a team of in-house experts.
As technology rapidly changes, the need to keep up has increased the demand for skilled technical talent that understands and uses business technology to accelerate business growth. The technology implemented by MCSI is time-tested and has passed our internal standards.
Our clients know that when we make a recommendation, they'll receive reliable solutions designed for their unique business specifications.
We'll ensure that you stay ahead of the tech curve, keep a watchful eye on cybercrime, minimize downtime with proactive solutions, and provide immediate responses that protect your business from a variety of threats.
Remote support
Using a remote PC is considered one of the most advanced types that will help you with tech-related problems. In this case, you will need to install a secure and reliable program that will eventually help a remote technician to access your computer as he tackles your computer problems.
Network management
If your business has less than 50 employees it is likely you may not have the staff resources to setup a network and oversee network administration on a routine basis. In this case, you can seek the services of a qualified network administration to oversee this important aspect of your business.
End-user support
Providing ongoing desktop and end-user support can be a costly but necessary part of maintaining business continuity. Tapping into a professional IT support provider in this area provides an affordable way for you to ensure your employees remain productive with proactive monitoring.
Remote monitoring
Take advantage of MCSI's RMM systems and get a 24/7 terminal and server monitoring. Our RMM services will make sure all your computers are up to date and our managed antivirus will find the issue before you do.
Frequently Asked Questions